This site is all about making an SUV a comfortable place to sleep and even live. I love traveling around and sleeping in the back of my SUV. It's one of the cheapest ways of traveling and seeing the country, and it's so much fun. It's cheaper than an RV and more comfortable than a tent.
Who's behind SUV RVing?
My name is Tristan. I'm a writer and owner of a 2011 Toyota RAV4 that my girlfriend has christened Raven. Here she (Raven, not my girlfriend) is in her natural habitat at a free campsite near Sedona, Arizona: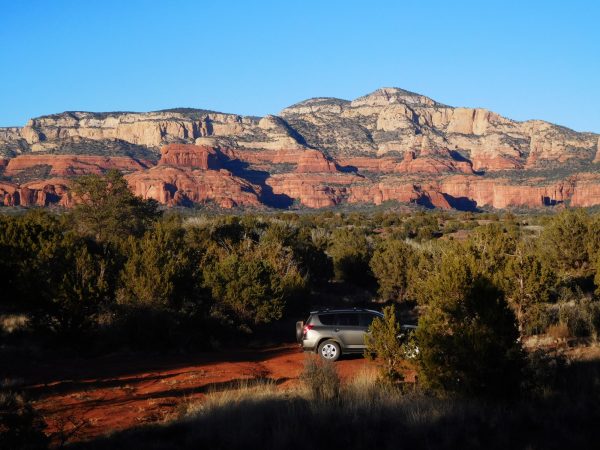 And below is a quick look at my SUV RVing setup. I sleep on the left. The black bin on the right holds gear. The shelf above holds a plastic drawer and wire basket (left) and weed sprayer shower (right).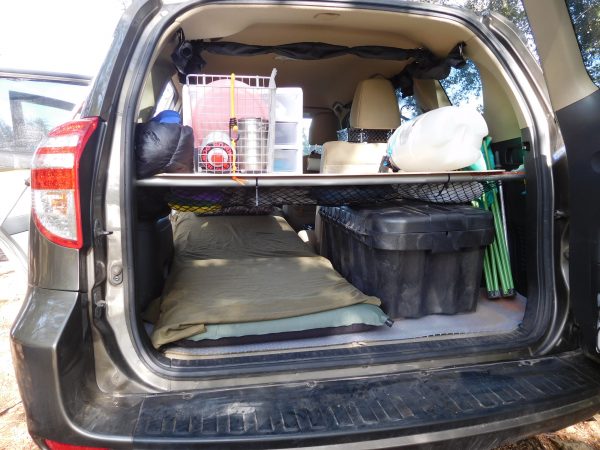 If you have any questions, head over to the Contact page. I'm also on Instagram here (my personal Instagram account) and here (the SUV RVing Instagram account).