[Tristan's Note: I had the pleasure of meeting up with SUV RVing reader and viewer Robert DeNike when I was in California in January. We had a great time chatting about adventures past and future, and we've kept in touch since then. He recently sent me a ton of fantastic photos and info about his sleeping/camping setup in his 1995 Jeep Cherokee Country. All of the photos and words below are his, but I will occasionally add my own thoughts, which will be in brackets. Thanks for sharing your adventure rig, Robert!]
****
It came off the assembly line in 1995, before some of you were born. But 22 years later it still runs like a Swiss watch, taking me over rutted, boulder-strewn roads far from the maddening crowd.
I'm a backpacker, so the Jeep's purpose in life is to get me to trailheads at the edges of North America's great wilderness areas. After 10 days out there, I am thinking fondly of the Jeep and the little luxuries within. It's always with great joy and relief that I catch sight of it as I emerge from the wilds, waiting there patiently like a loyal dog.
One-Man Show
The first modification I made was to remove the rear seat bench. Permanently. The seat back now folds down flat, creating a sizable cargo space. This left the seat belts hanging uselessly in the way, so I unscrewed and cut out all except mine. Finally, I detached the front passenger seat back so I can stretch out fully when lying down, which also opened up the cargo area even more.
The Jeep now accommodates exactly one rider: me. So if your wife or kids want to go camping with you, or even just shopping at the local Costco, forget it. But my wife would rather go to the dentist than go camping. That's OK; I love her anyway. The point being: these modifications are for the committed solo SUVer only.
Photo Tour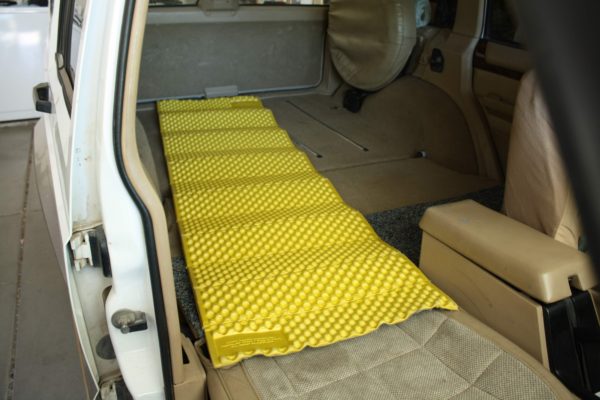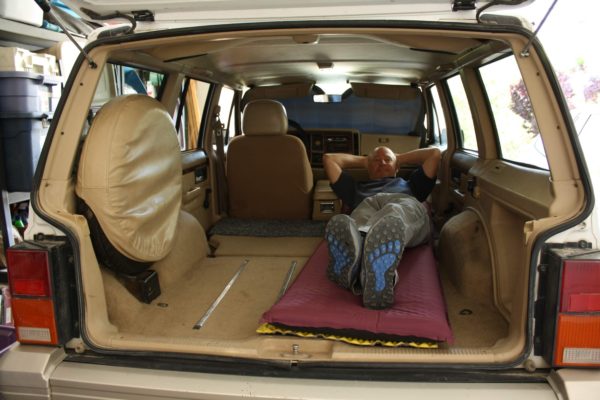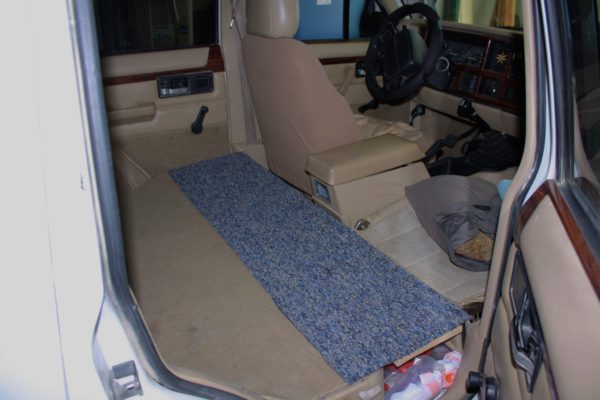 Continue reading "Ode to an Ancient Jeep: Sleeping and Camping in a 1995 Jeep Cherokee"