About three months ago, I spent two weeks camping in my SUV and hiking around Moab, Utah. I was there doing research for a hiking guidebook for nearby Arches National Park. I love Moab. As far as I'm concerned, it's one of the most beautiful places in the world. One thing that I was less than enamored with on this recent visit, however, was the weather. I experienced several days of incredibly persistent wind. Normally wind isn't a problem, but in Moab, that wind carries with it fine particles of sand. I had to sleep with the SUV's windows at least partly down to get some air circulation, and the result was that by the end of the trip, the entire interior of my SUV was coated in a layer of sand. Small piles of it had even accumulated in some spots on the floor. It was not pretty.
Thankfully, I knew just what to do to get everything back to normal, and it took only about ten minutes. I've found that three simple things help me keep the inside of my SUV nice and clean.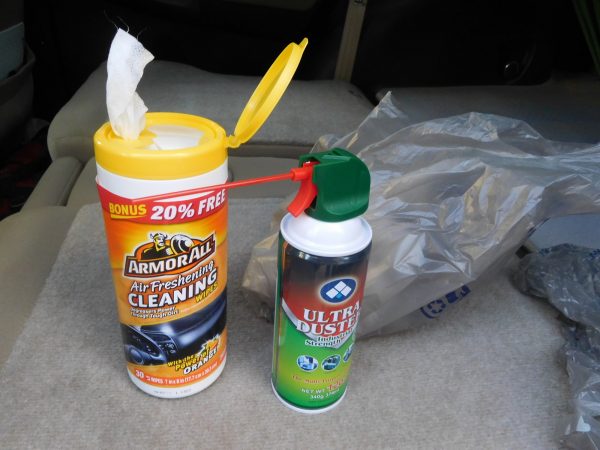 1. Canned air duster
Cost: $5 or less
This is the stuff made for cleaning out keyboards, computers, and other sensitive equipment. I bought mine at the electronics section of Walmart for $4.96. It comes with a little straw-like extension tube that you fit into the nozzle, and this makes it easy to clean out small spaces like cup holders, electric window control buttons, windowsills, and vents. Use the air duster on everything you need to use it on before moving on to use the wipes.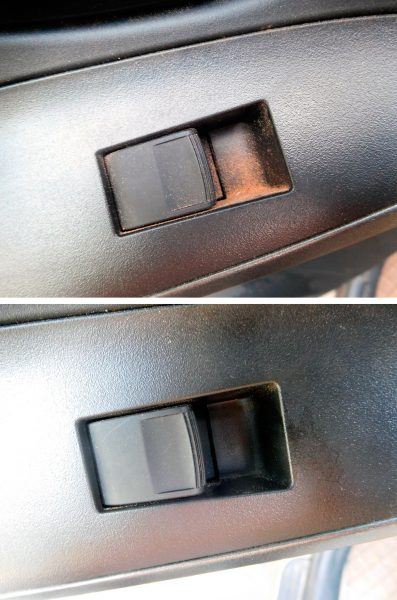 2. Car cleaning wipes
Cost: $4 or less
These are wet wipes for your car. The ones I bought were the ArmorAll brand, and a tube of 30 of them was $3.38 in the automotive section at Walmart. After I'd used the air duster to clean out all of the little nooks and crannies, I used several of the cleaning wipes for the larger surfaces like the dashboard, doors, and steering wheel area. I didn't count exactly how many I used, but I think it was about 5 or 6. One of these things goes a long way. I also had a plastic grocery bag handy to put the used wipes in.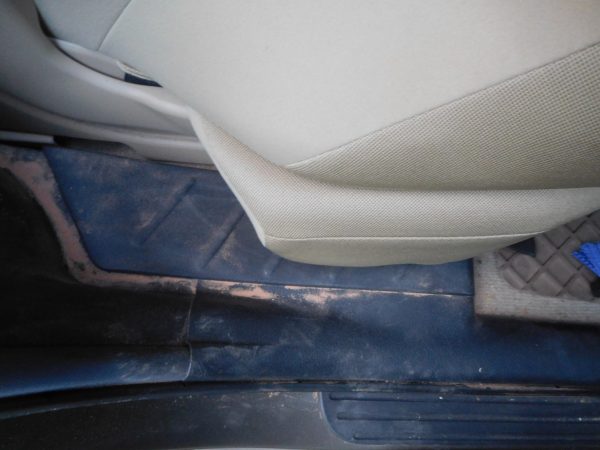 3. A vacuum
Cost: You probably already have one. If not, you can use the vacuums at self-service car washes for a few dollars.
After removing and shaking out the floor mats, the final step was to vacuum out the SUV. (There are even 12-volt vacuums that you can plug into your vehicle's cigarette lighter socket so you can keep your car clean when on the road.) And with that, the interior of my car was back to looking like new.