A month or so ago I went to the Utah Toyota Off-Road Expo. It was much smaller than the Salt Lake Off-Road Expo that I went to a week later (and both pale in comparison to Overland Expo West, which is going on right now). Still, there were some great rigs there, mostly 4Runners and Tacomas (no RAV4s, sadly). I noticed on one of the rigs (a Toyota Tacoma with camper shell, roof top tent, bike rack, and more) what looked like a DIY version of the Road Shower, so I went up to talk to the rig's owner and ask about how he made the shower. Here are some pictures and info: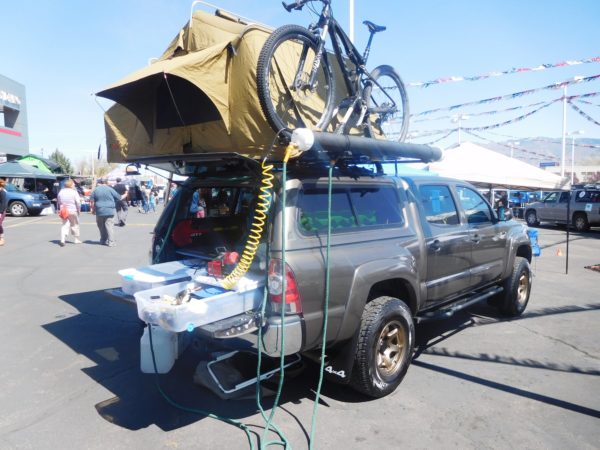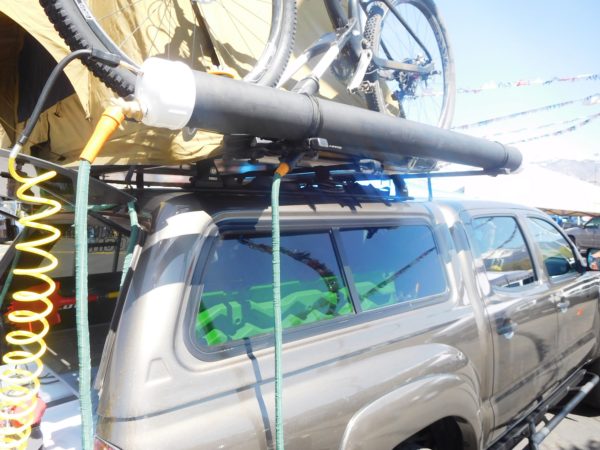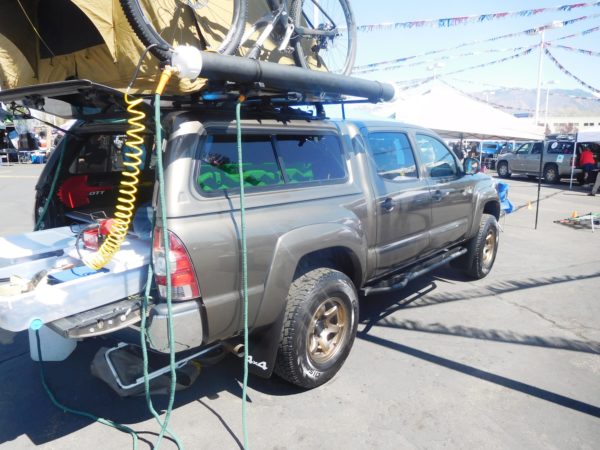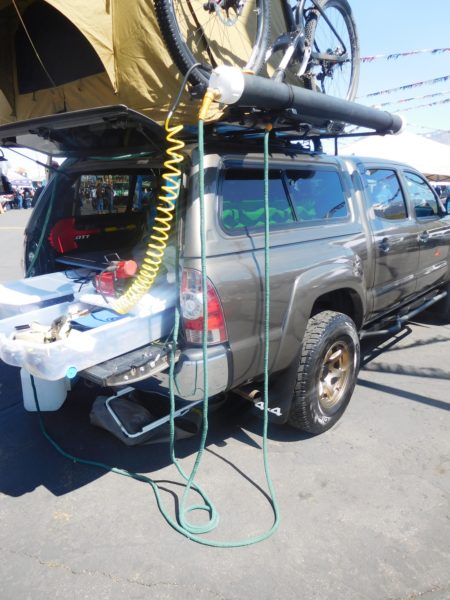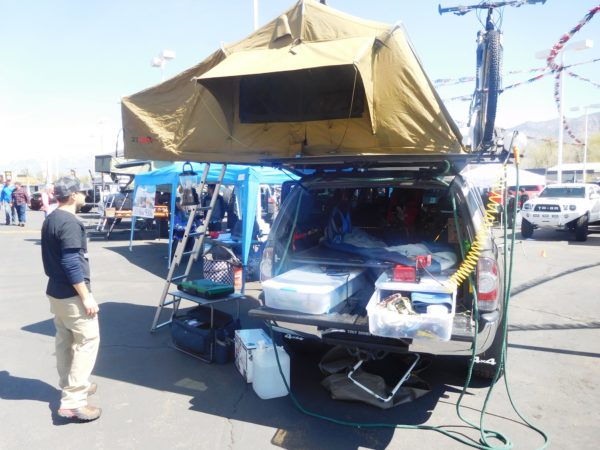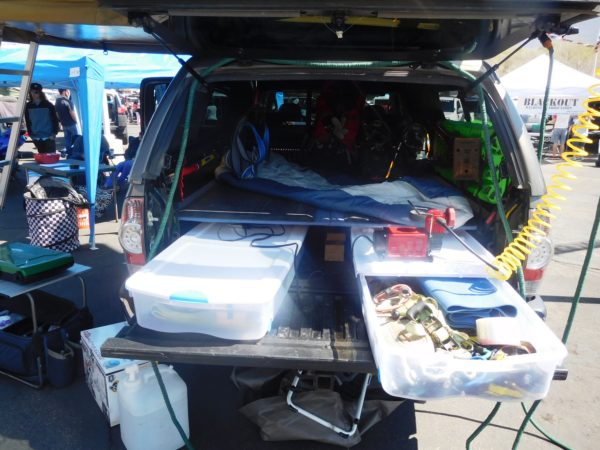 My Thoughts
Let's face it, these DIY PVC showers are all kind of ugly. Definitely not as sleek as the Road Shower. But this setup only cost about $50 or $60 versus the Road Shower's $300. There are lots of videos and other information out there about how to make a PVC shower like this (here are the results for "PVC car shower" on YouTube, and this is probably the best build video I've seen), but there are a few things I like about this particular shower. I like that the water fill valve is low-profile and not too much of an eyesore. I'm intrigued by—if still a bit skeptical of—the simple lashing attachment system. And I like the super long hose, though if I were to make a shower like this, it wouldn't be quite this long.
What are your thoughts?
I don't know if I'll ever actually make something like this, but I was excited to see it and figure out the details of how it was made. It works great for him, and I wanted to share some details of the build with you guys.
Note: This blog post contains Amazon affiliate links.