I'd never heard of Fossil Butte National Monument before seeing it on Google Maps while planning a road trip through western Wyoming. It's located just west of the town of Kemmerer, Wyoming. I decided to drop by on my way from the Uinta Mountains to Jackson. 
As its name suggests, the park is known for its fossils. The whole area used to be under an ancient lake (Fossil Lake), and the lake's sediment helped preserve dead animals, which were ultimately fossilized. Collectors and fossil hunters have been coming to the area since the late 1800s.
On my visit, I first dropped by the visitor center, where I watched a little 13-minute introductory video and then browsed the collection of fossils on display, which included enormous palm fronds, an alligator, several turtles, lots of fish, seeds, flowers, insects, a small horse, a bat, etc.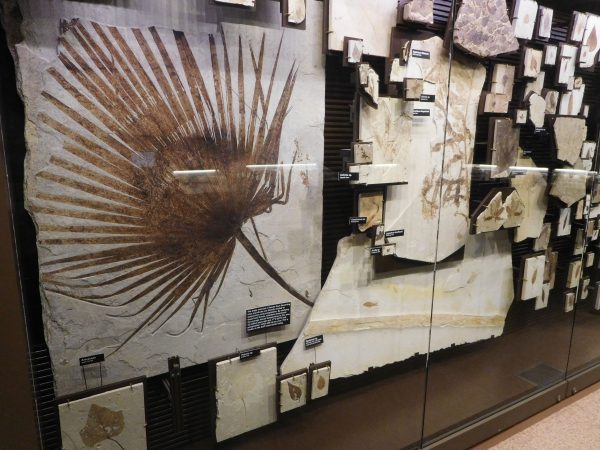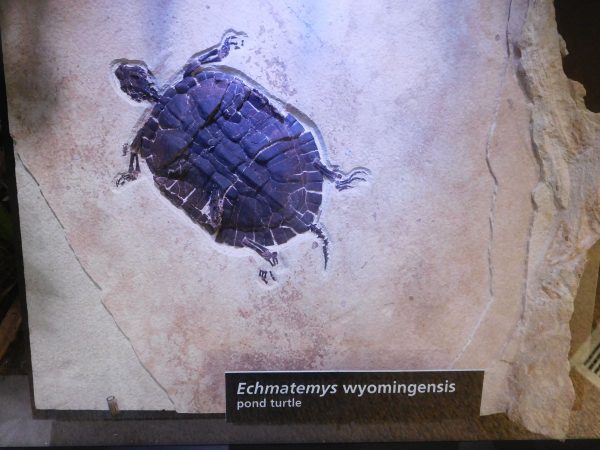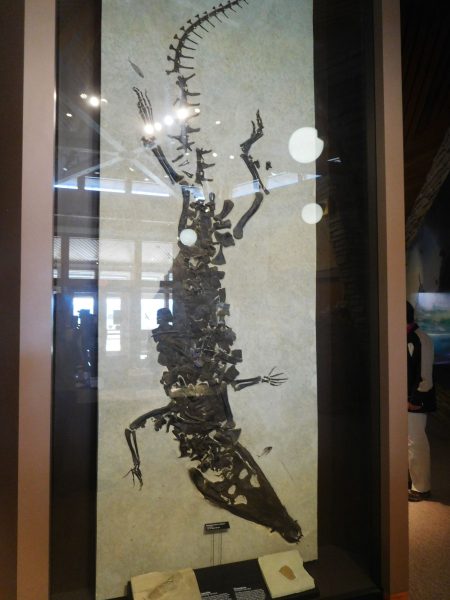 There are two short hikes advertised in the park, and I hiked both of them. The first is the Nature Trail. It's a 1.5-mile-long loop that goes through pretty rolling grassland and a few aspen groves. I didn't see any animals, but there was plenty of antelope, deer, and elk scat around. Apparently moose frequent the area too. The views of the surrounding hills and mountains are great. There's a toilet, a water pump, and picnic tables at the trailhead.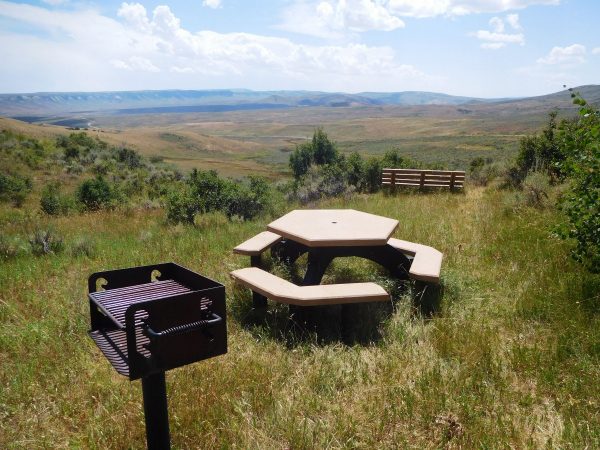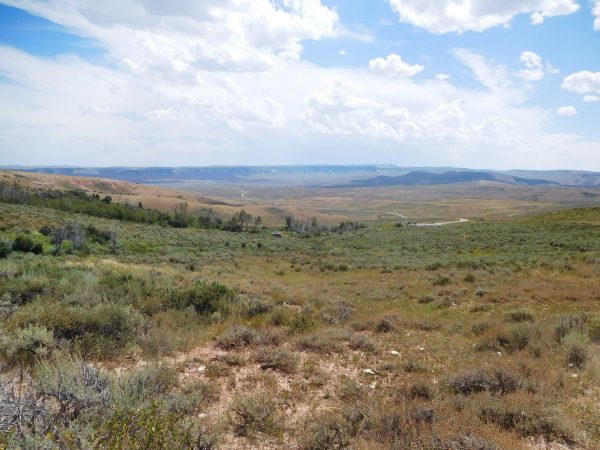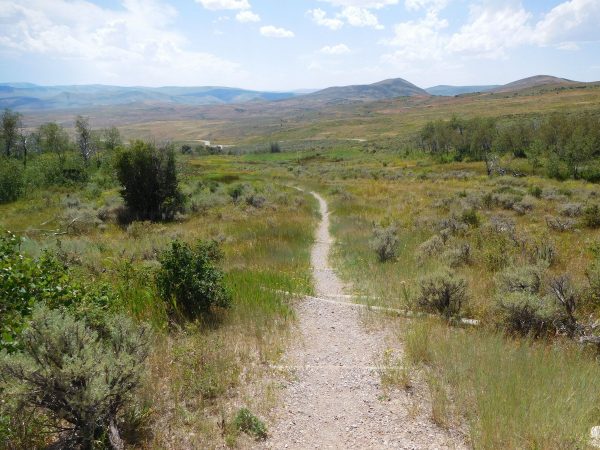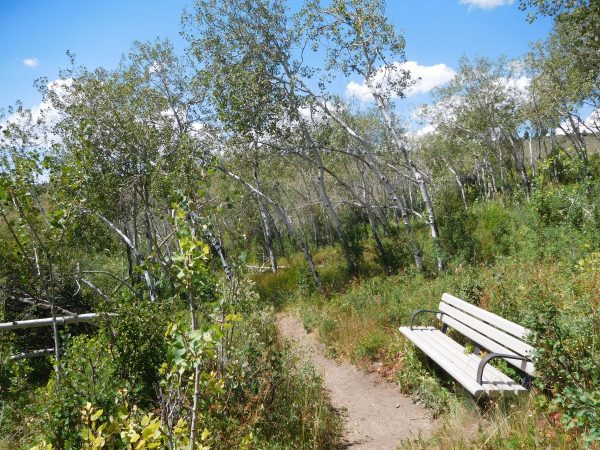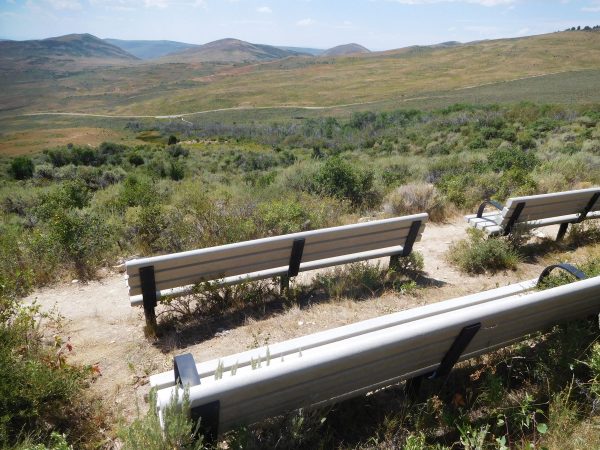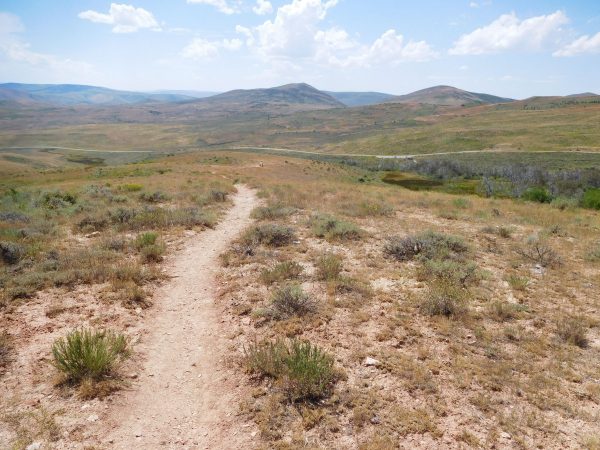 The second trail is the Historic Quarry Trail. It's a 2.5-mile-long loop trail that takes you up to an old fossil quarry and then to a tiny old cabin used by one of the quarrymen.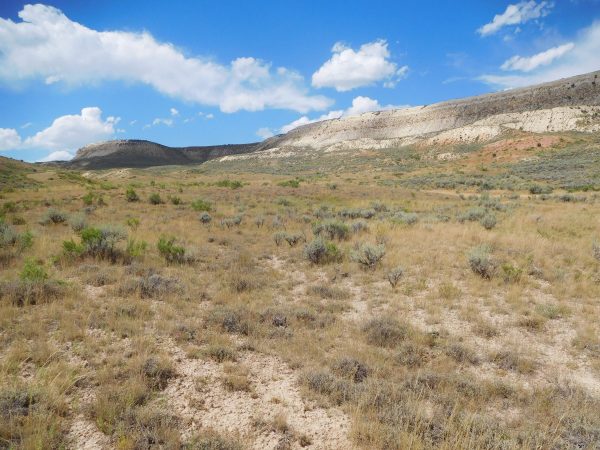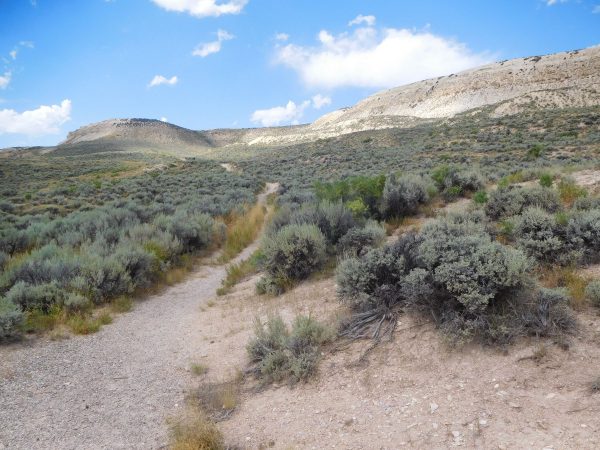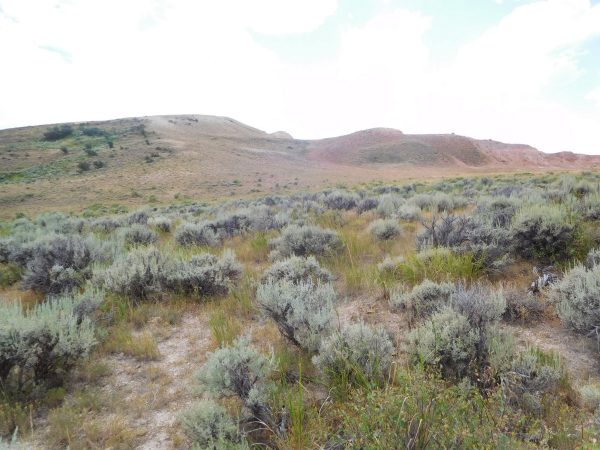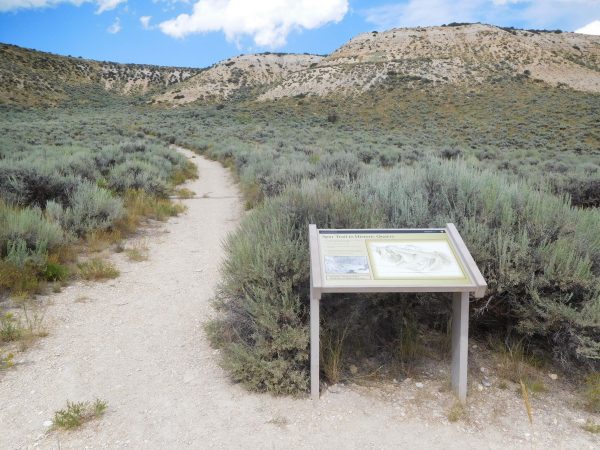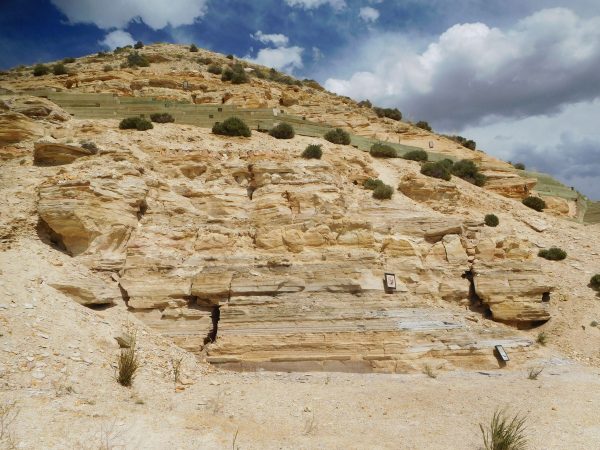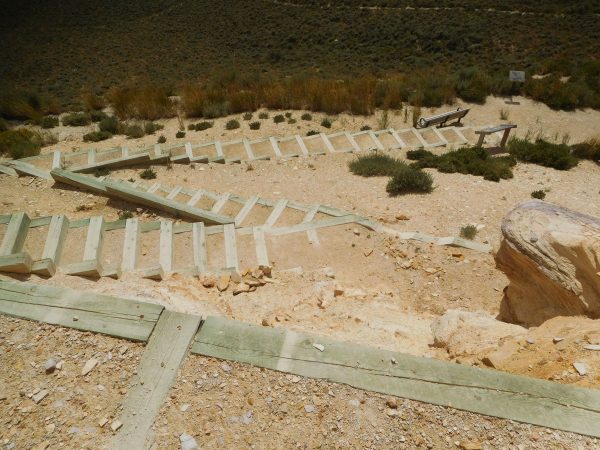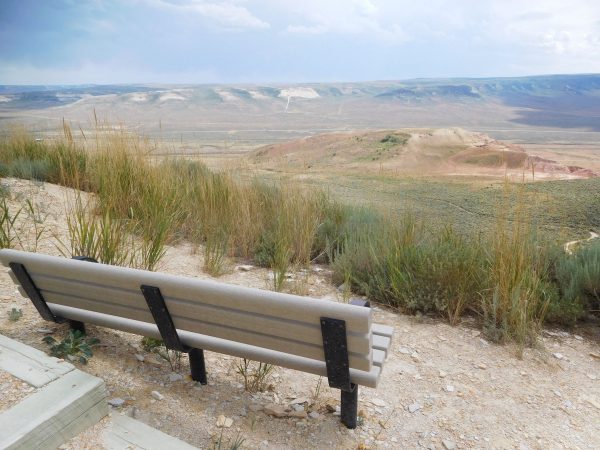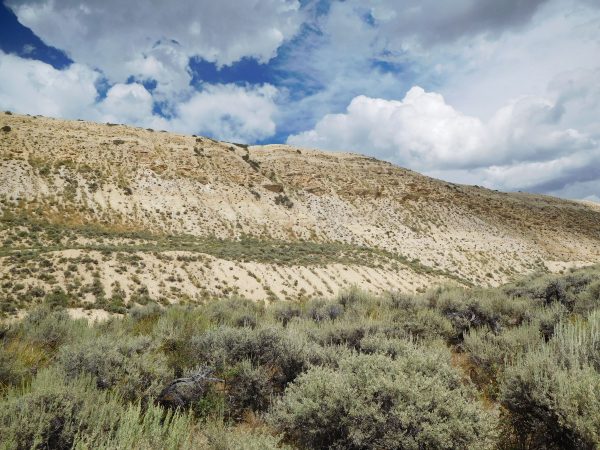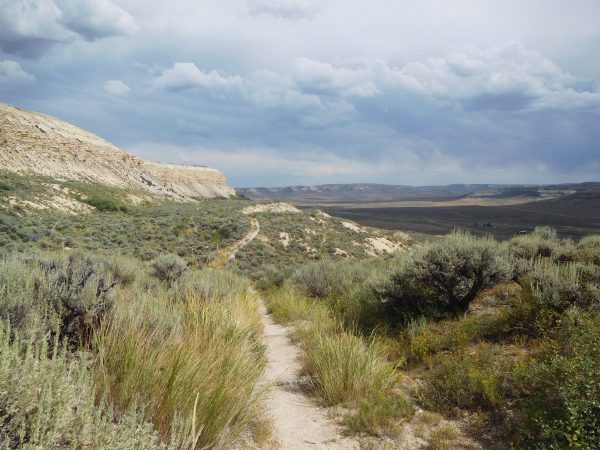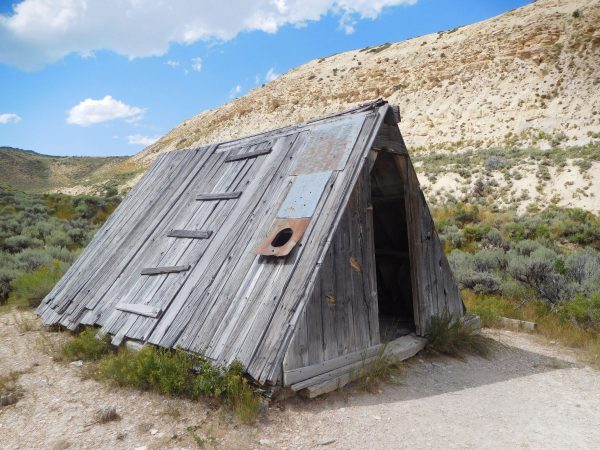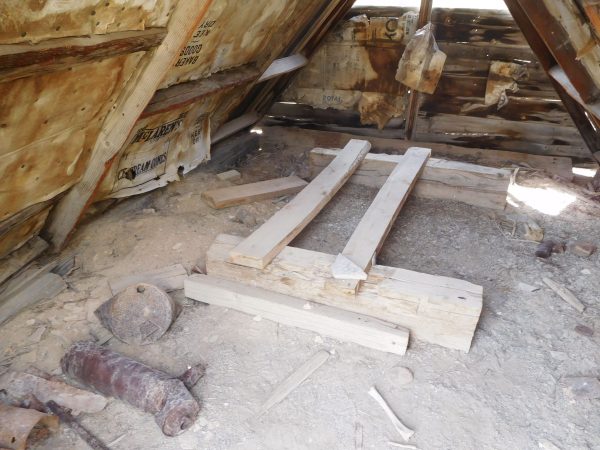 Both trails are worth doing. If I only had time for one, I'd probably do the Nature Trail. The scenery there was a bit better.
One thing that I kind of expected to see on the hikes were, you know… fossils. The thing is, the fossils are located in the horizontal layers in the limestone, and you can only see the edges of the layers, so you can't see the fossils. This makes sense in hindsight, but it was a bit disappointing at the time.
Overall, the park is definitely worth a visit if you're in the area (and it's only an hour away from I-80). I wouldn't want to go there in the winter—this part of Wyoming is high-elevation, very windy, and very exposed—but it's a really beautiful place in the warmer months. Oh, and admission to the national monument is free.