I spent about two weeks last month in Jackson, Wyoming, gateway to Grand Teton and Yellowstone National Parks. It was my first visit to the area, and I really loved it. Jackson is an expensive place if you're staying in a hotel or trying to buy real estate, but staying in your SUV or van is a great way to see all the area has to offer and not have to shell out too much money.
Orientation
Jackson is a small but bustling town of 10,000 (plus what can seem like a million tourists) in western Wyoming, about 4.5 hours north of Salt Lake City. You may hear Jackson and Jackson Hole used interchangeably, but technically they refer to different things. Jackson is the name of the town, and Jackson Hole is the name of the valley that the town is in. The Teton Range of mountains that Jackson is nearly synonymous with are north and west of town and are actually not visible from most of the town itself. For the classic Teton views, you'll need to drive ten minutes or so north into the southern end of Grand Teton National Park. The southern entrance of Yellowstone (the closest entrance to Jackson) is about an hour and fifteen minutes from town. (This guide focuses more on the Jackson and Grand Teton area than Yellowstone.)
Jackson is at 6,200 feet, so it's chilly at night even in the middle of the summer.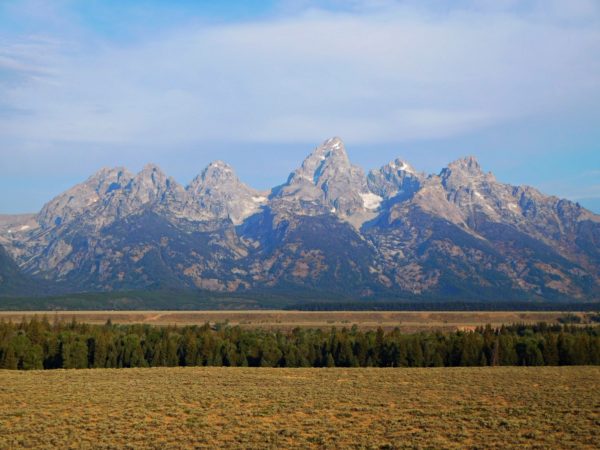 Things to See and Do
Nature and the outdoors are the main reason to come here, and if it's related to the outdoors, you can do it in the Jackson area. Hiking, mountain biking, rock climbing, skiing (in season), rafting, kayaking, stand up paddleboarding—it's all there.
Both Grand Teton and Yellowstone are teeming with wildlife. While in the area, I saw a bear, a few moose, lots of deer, a couple of elk, hundreds and hundreds of bison, four coyotes, a snake, lots of pronghorns, and tons of smaller mammals like marmots, pikas, chipmunks, etc.
Planet Jackson Hole (weekly) and the Jackson Hole Daily (daily) are free newspapers (available at the library, grocery stores, restaurants, etc.) that have all sorts of info on local art galleries, concerts, shows, etc. The Jackson Hole Daily became part of my daily routine when I was in Jackson. I'd pick one up while I was in town and read through it once I got back to my campsite.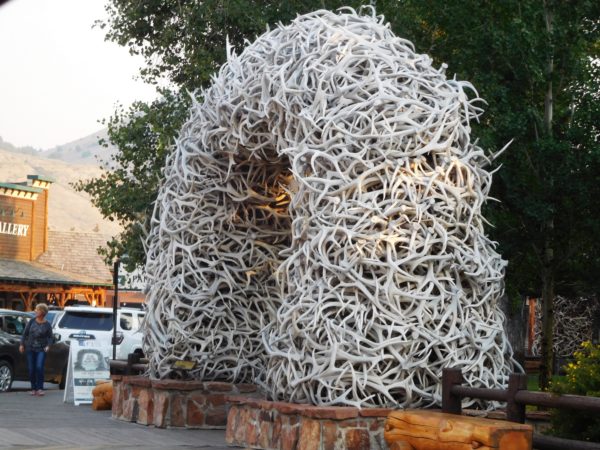 Cheap Restaurants
Jackson is a resort and tourist town, so you won't find much in the way of cheap restaurants. That said, most of the usual fast food restaurants are there: Wendy's, McDonald's, Subway, Little Caesar's, Domino's, and Pizza Hut (their lunch buffet is a great deal; it's something like $6.95 for all-you-can-eat pizza). There's no KFC or Taco Bell.
Groceries and Shopping
Smith's and Albertsons are the two big chain supermarkets in town. There's also Jackson Whole Grocer, which is like a local Whole Foods.
I can't think of much that you wouldn't be able to buy in Jackson. There's no Walmart or Target, but there is a Kmart. There are smaller specialty stores for everything else you might need.
Showers and Laundry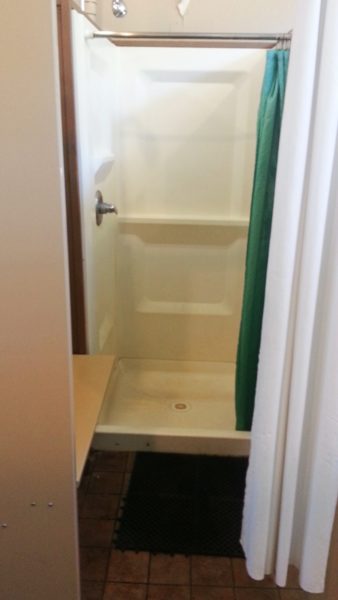 If you're in town, it costs $7 to use the Jackson Recreation Center facilities, and that includes showers, swimming pools, a sauna, gym, etc. If you're in Grand Teton National Park, there are great showers at Colter Bay that cost for $4.25.
As far as laundry goes, there's a laundromat in Jackson called The Missing Sock. It's conveniently located right next to the Smith's grocery store. The washing machines ranged from $3–$5 per load, and the dryers were $0.25 per 6 minutes. You can also do laundry at Colter Bay (the washing machines are in the same building as the showers).
There are also a handful of shower and laundry spots in Yellowstone.
Camping
There are plenty of paid campgrounds in the area (national forest campgrounds, national park campgrounds, private campgrounds, etc.), but I was only interested in the free camping. Apart from in-town stealth boondocking (which I didn't try), you've got a few options, all of which can be seen at freecampsites.net. I stayed in two different areas while in the area. One is closer to town, and the other is closer to Grand Teton National Park. Both had, depending on the particular site, great views of the Tetons.
There is also a thin stretch of non-national park land between Grand Teton and Yellowstone National Parks, and there are 8 free camping areas there, each of which has a vault toilet and trash bins. Each of those spots has between 1 and 4 individual campsites.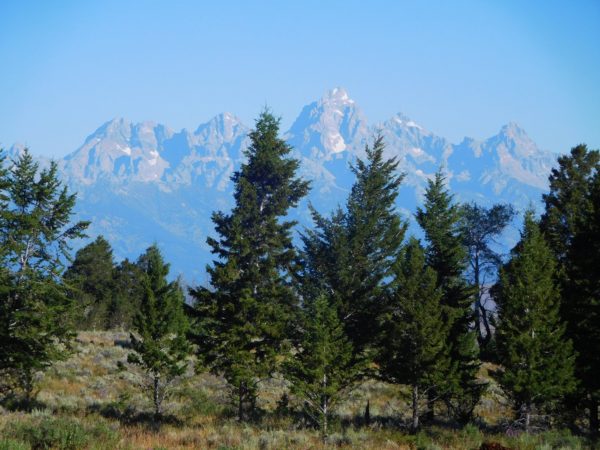 Internet Access
The town's library has the best free WiFi in town. It's good enough to stream and download videos. It's also just a fantastic library in general and is a great place for SUV RVers and vandwellers to hang out if the weather is crummy.
The Jackson McDonald's also has pretty good free WiFi.
I had good ATT and Verizon access all over town. I also had a signal at both of the above mentioned campsites, though it was definitely less strong at the spot closer to the national park.