For a couple of years now I've used sewn rectangles of no-see-um netting and individually wrapped magnets to keep bugs out of my SUV when camping with the windows rolled down. Here's the latest iteration of the setup in action:
I made an entire video about the setup here, and I explain in the video how you can easily make your own set by using small magnets and duct tape.
If you don't want to make your own, or if you want something that's more finished and longer-lasting than the duct tape, I have something for you. I recently discovered a much better and more durable way to encase the magnets, and that is to use a heavy duty nylon fabric that seals onto itself. This creates a tough, waterproof sleeve/housing for the magnets. I'd like to offer these magnetic window screen kits for sale, and I have two of these kits currently for sale to gauge interest. EDIT: Both sets have been sold.
Each kit includes the following:
2 no-see-um mesh bug screens (approximately 22 inches high and 40 inches wide). This stuff is much better than traditional mosquito netting; even tiny "no-see-ums" won't be able to penetrate the screen, but it will still allow plenty of air flow. Make sure this size will fit your window before ordering.
24 easy-grab neodyium magnets (12 for each screen). These are very, very strong little magnets of a very high quality. They're smaller, stronger, and less brittle than ceramic magnets. Each magnet has a little silver dot on one side. This is to mark the polarity of the magnet to make the magnets easier to stack.
2 heavy duty reusable plastic zipper bags. You can store the screens and magnets in these bags when they're not being used. Toss the bag into your seat back pockets (where I keep them), your glove compartment, etc.
Instructions
Here's what you'll be getting with each kit: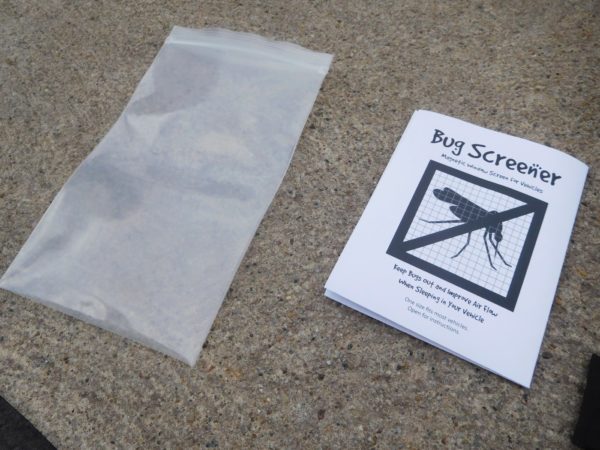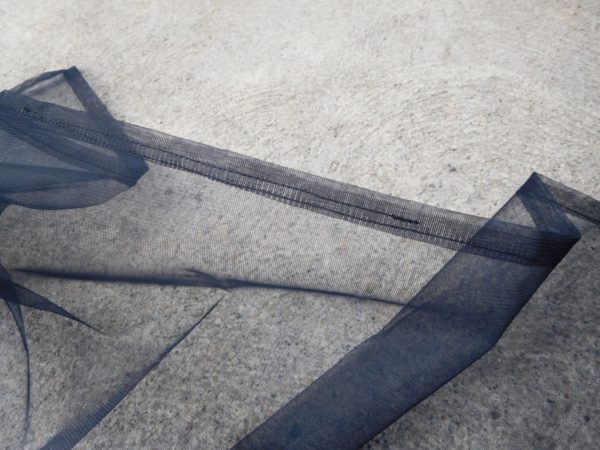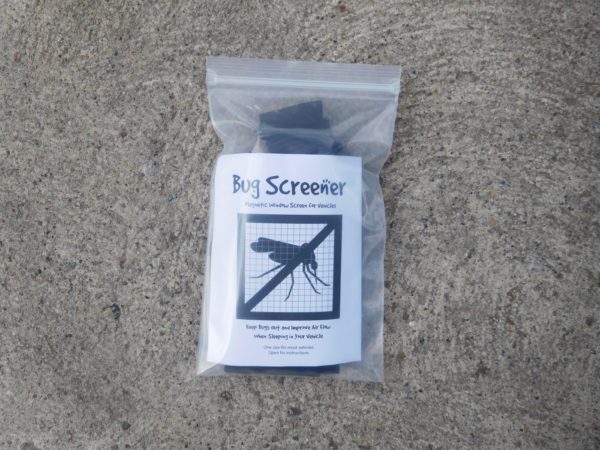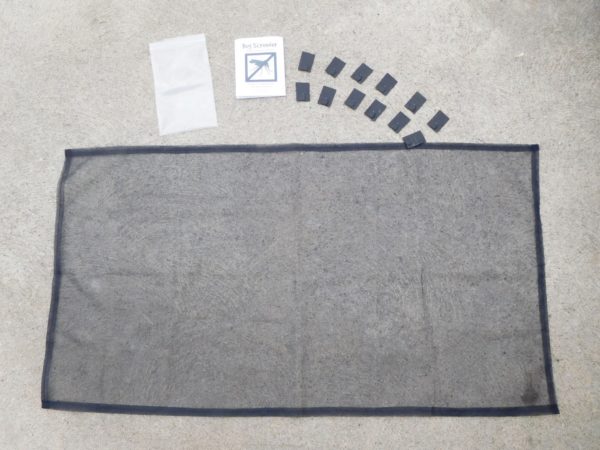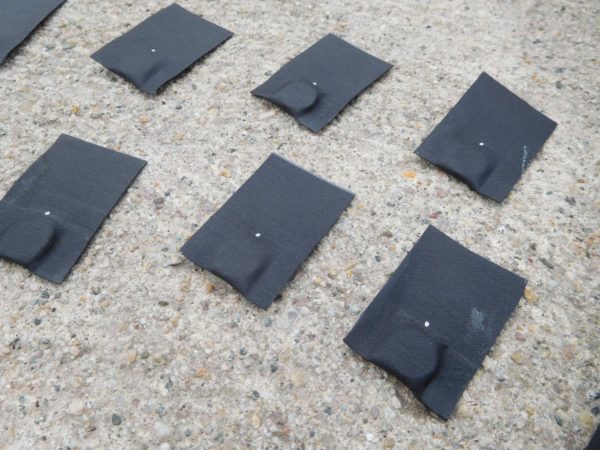 And you can view and download the instructions (PDF) by clicking the image below: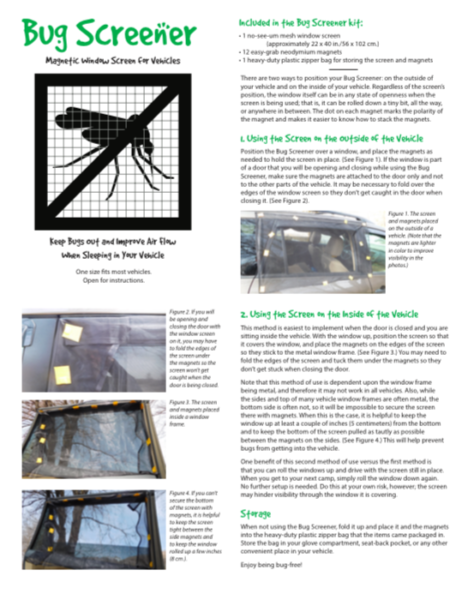 I currently have two of these kits for sale. I made just a couple to see if there is enough interest in them to warrant investing in more tools and materials. If so, I'll make more in the future. I'm selling each set (enough for two windows) for $35, including shipping to anywhere in the lower 48. Final pricing once I make more will be $45 or $50. The reason for the discount? Twofold: 1) I want to quickly gauge if there's any interest here, and 2) there are some cosmetic blemishes on some of the magnets and the screens (as seen in the images above) that in no way affect their usability.
Interested? Contact me here using the contact form and let me know. I'll then send you a PayPal request for $35, and you'll be able to pay with a either a PayPal account or a credit card, but I won't be able to see or have access to your credit card information (that's how PayPal works).
Thanks!
Tristan