SUV RVing reader/watcher Ted was kind of enough to send me pictures of his camping setup in a 2015 Ford Escape and give me permission to post them here. Thanks Ted!
In the captions of the images below, you'll see some of Ted's comments in quotes and my (Tristan's) comments not in quotes.
Here's a rough overhead view of his layout: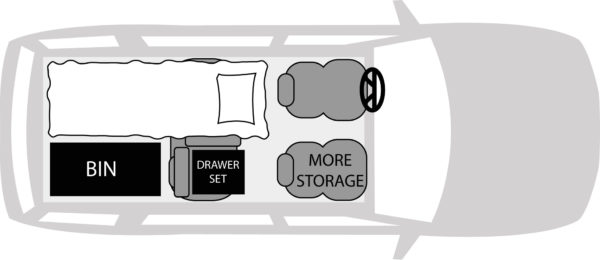 And now let's start with the front area of the vehicle and move backward: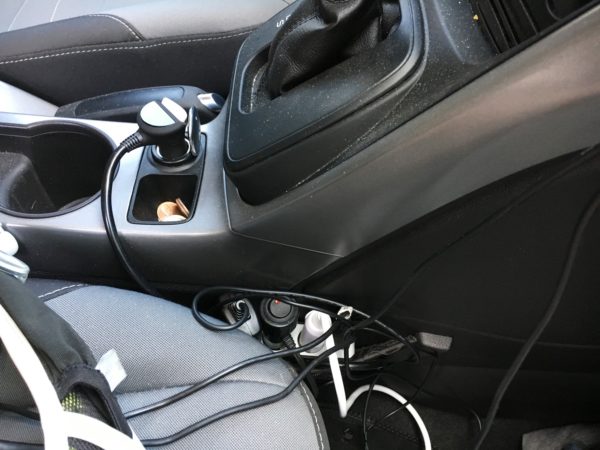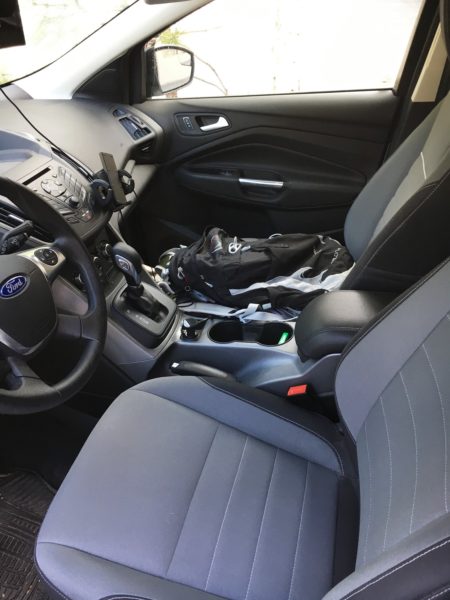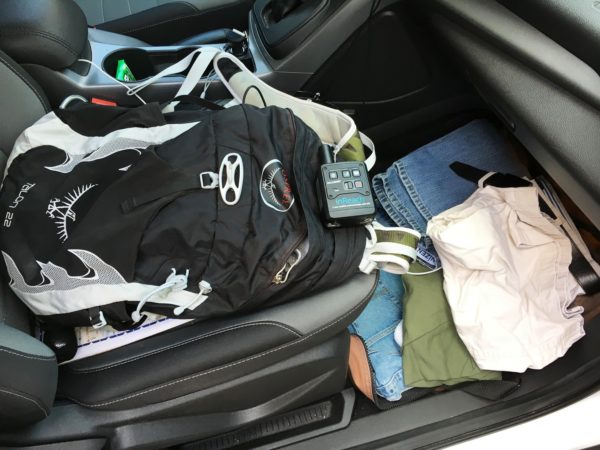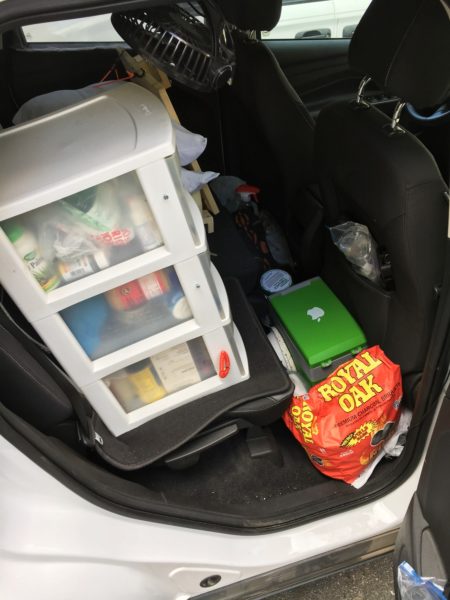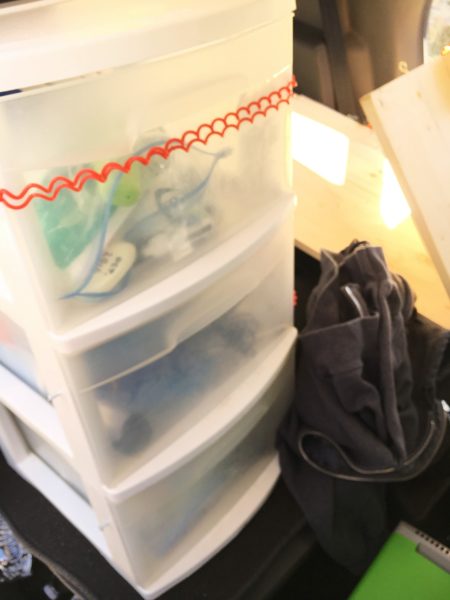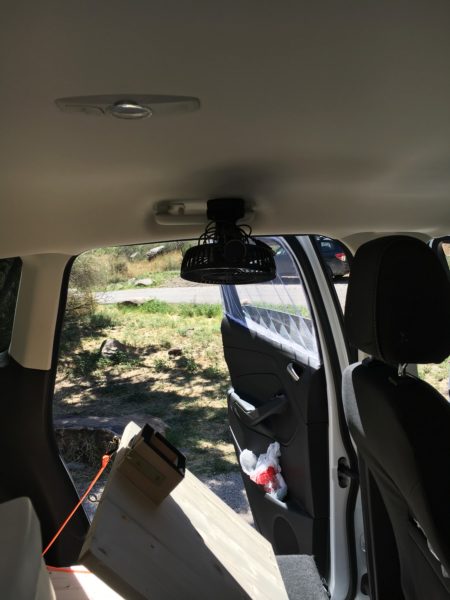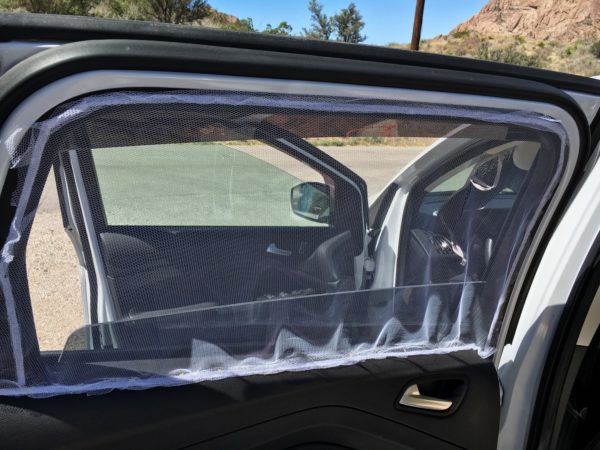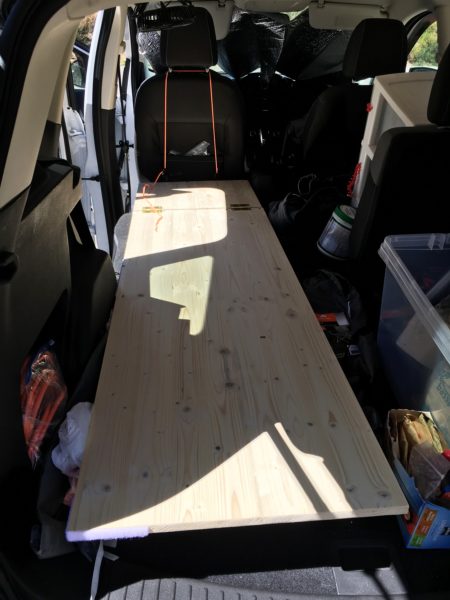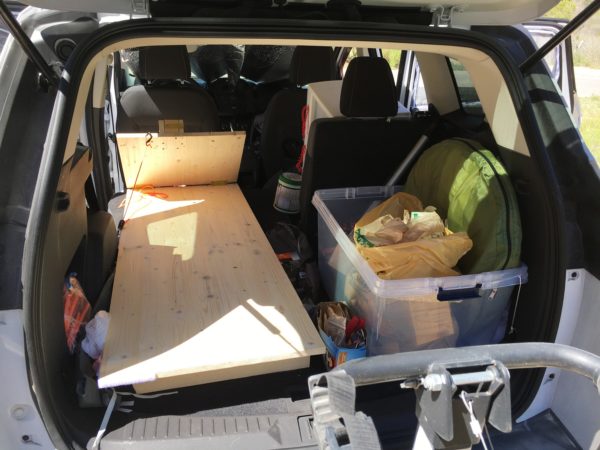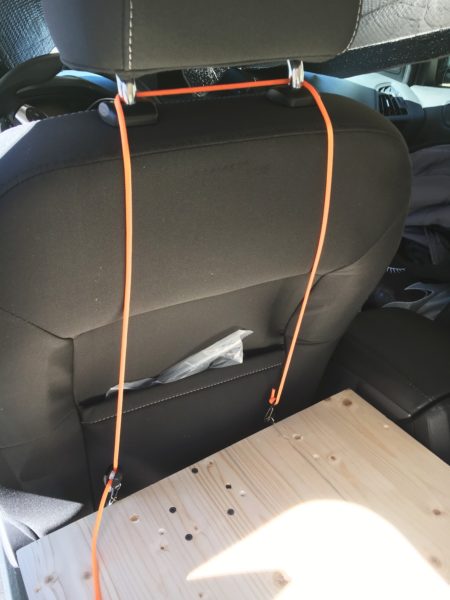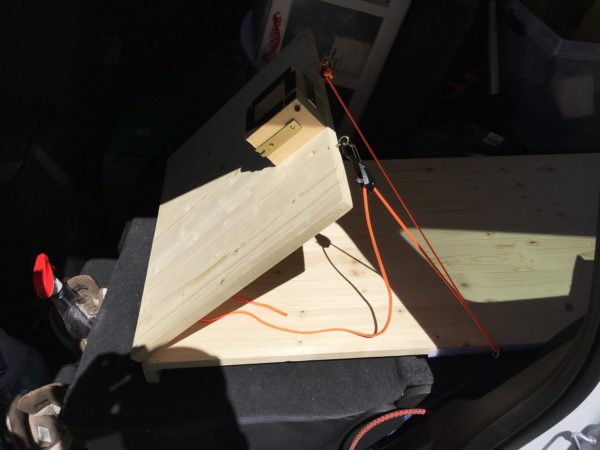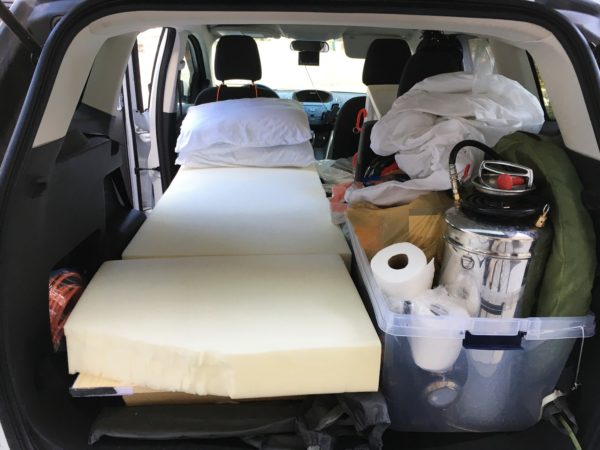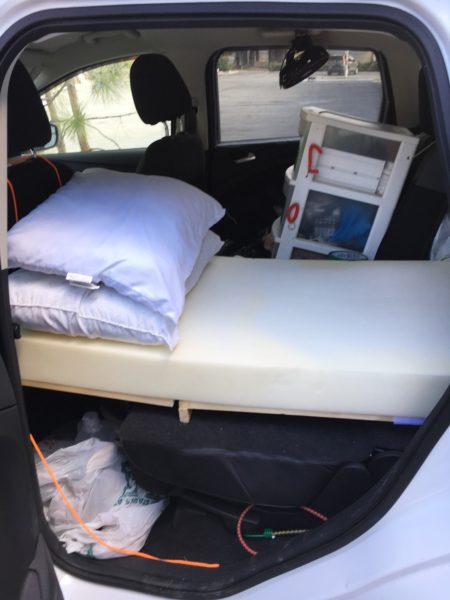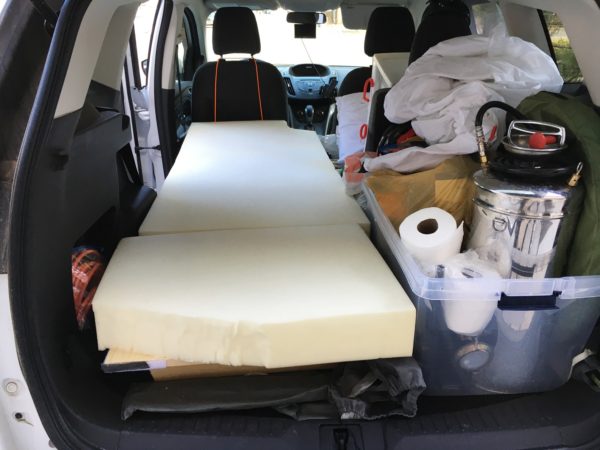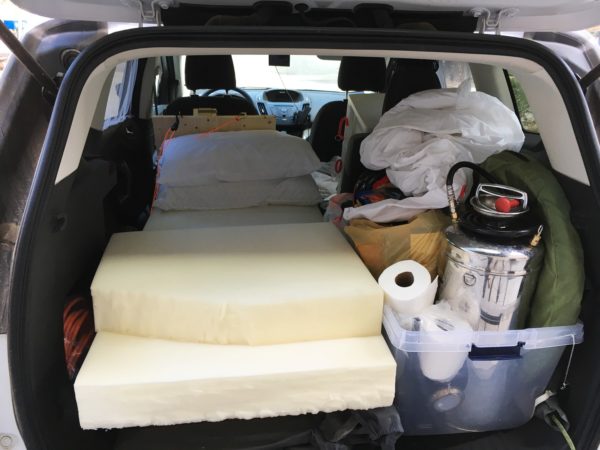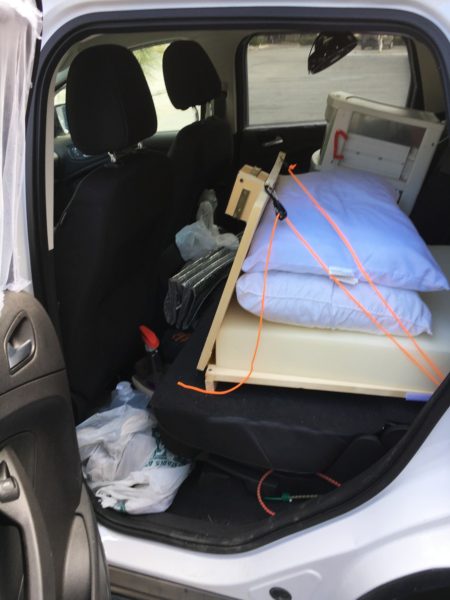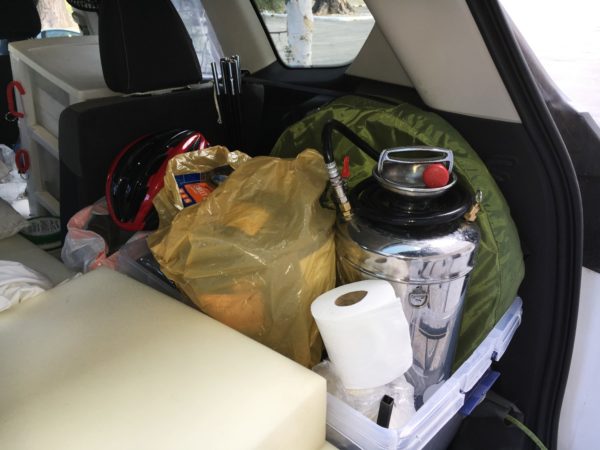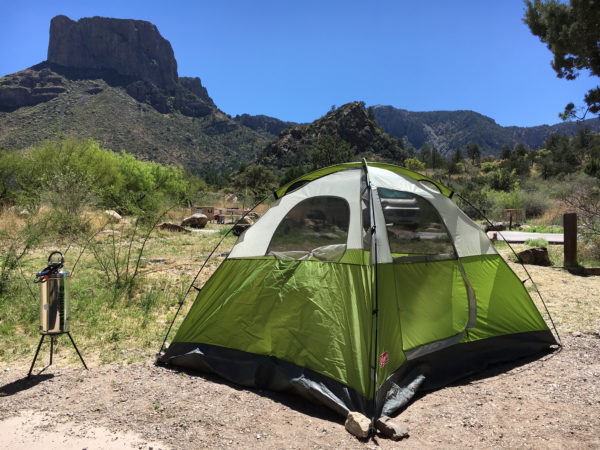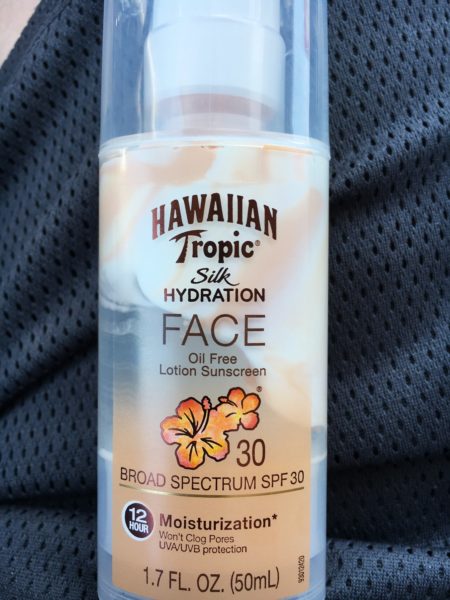 But wait, there's more!
After sending Ted a draft of this blog post to look over to make sure I got everything right, he sent me a few more info and photos with some updates to his system:
"You can see from the updated photos [below] that I ended up organizing my clothes by type into separate 2.5 gallon zip lock bags (socks in one, underwear in another, t-shirts, shorts in others etc.) on the front passenger side floor. I've found by doing that I spend less time rooting around, have a better idea how long until I need to do laundry again, and also eliminate the risk of moths getting into my clothes. I also ended up getting a plastic container from Target to hold backpacks vertically in front seat which has reduced some clutter there."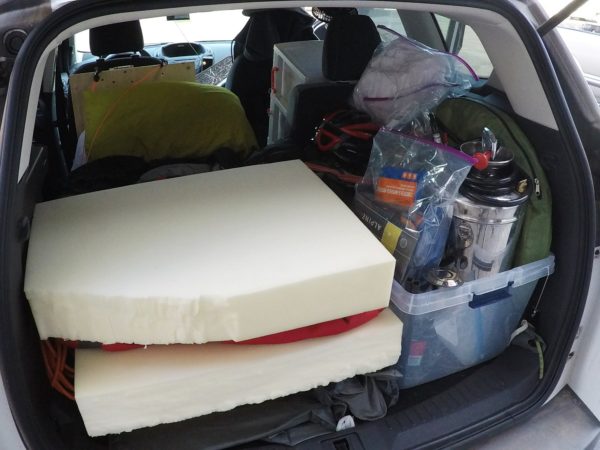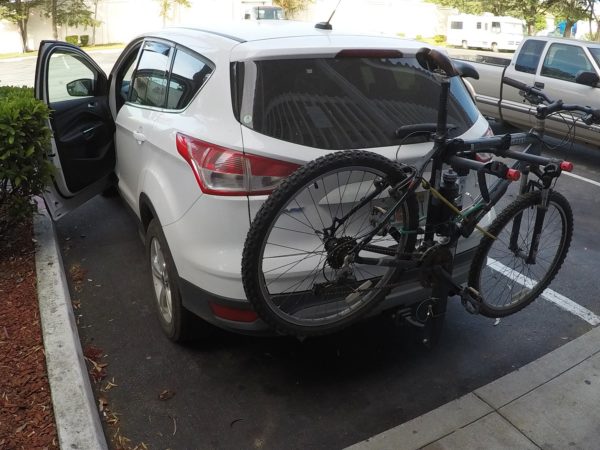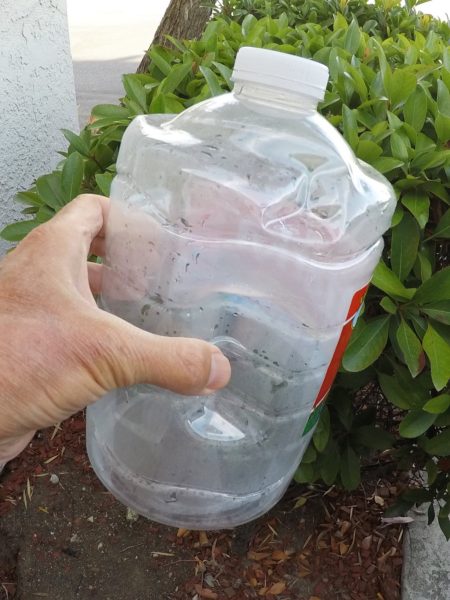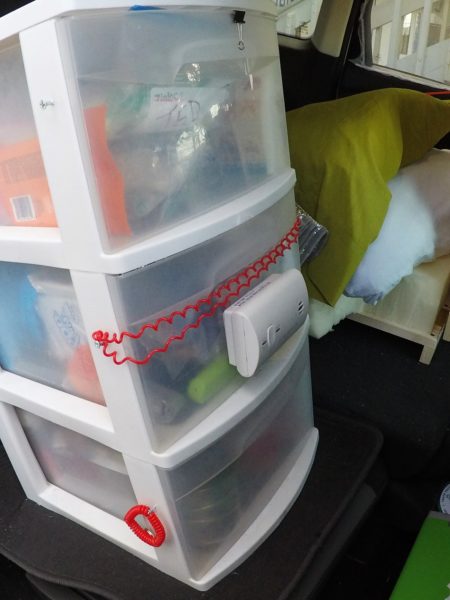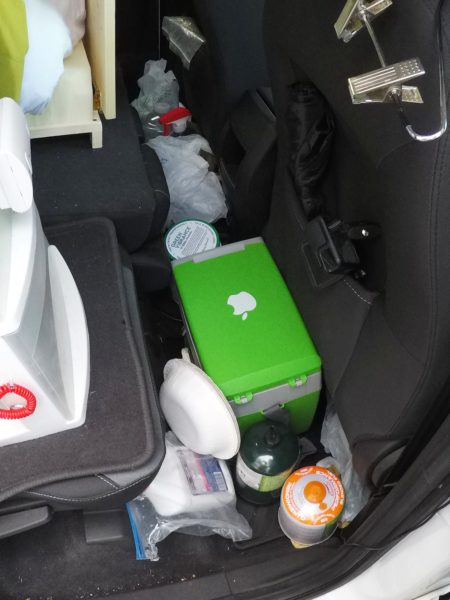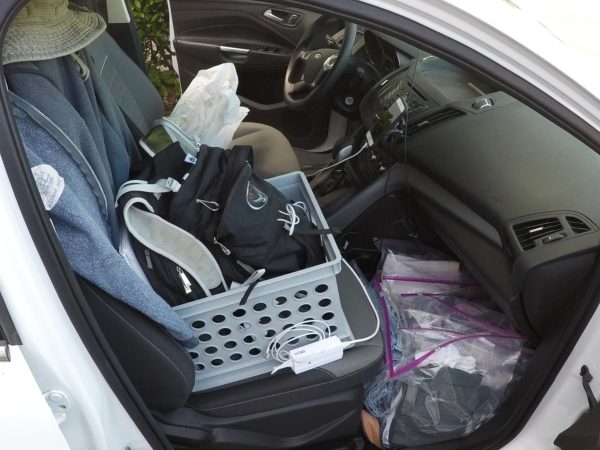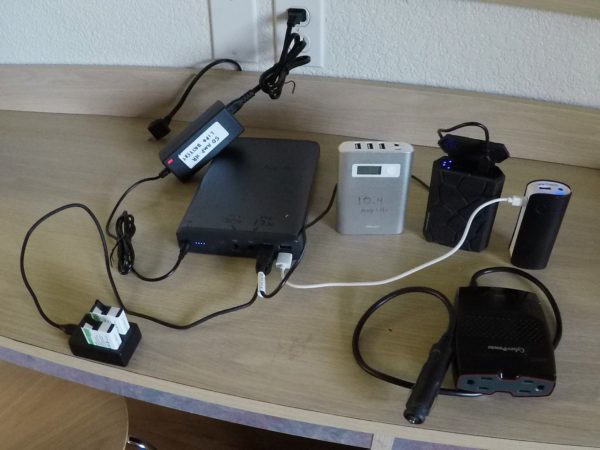 ***
Huge thanks to Ted for sharing his setup with us. This is now one of the best-documented SUV camping setups online, and I'm sure people will find it very helpful. If you have any questions or comments, ask away in the comments or in an email to me, and I'll forward them to Ted.
Do you travel, camp, or live in your SUV? I'd love to see pics of your setup! Shoot me an email to get the ball rolling.
Note: This blog post contains Amazon affiliate links.