There are a few SUV RVing-related news items that I've come across recently that I wanted to give my thoughts on:
1. A new hardshell rooftop tent on the market
I'm a big fan of hardshell rooftop tents (RTTs). They seem to be faster and easier to set up than the soft-sided ones, plus they're more aerodynamic and therefore less likely to negatively impact your gas mileage. As reported over at GearJunkie, South African rooftop tent company Eezi-Awn has come out with its first hard-shell RTT, the Stealth: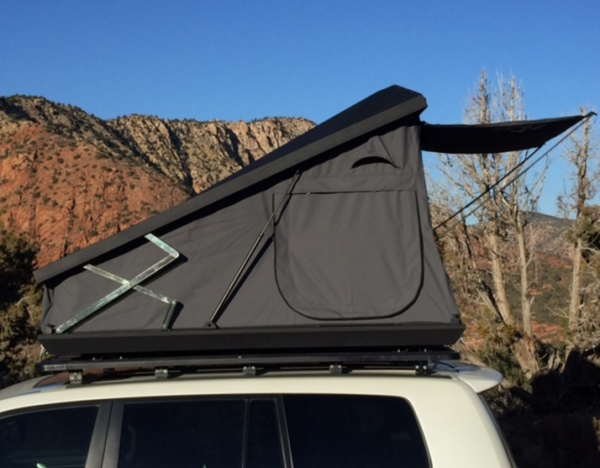 Pretty, isn't it?
Equipt is the sole US retailer of the tent. Retailing for $3,900, it is definitely extremely pricey, as most hardshell tents are, but it sure looks awesome. One other hardshell RTT that has come across my radar recently is the Roofnest Sparrow, which checks in at a more reasonable (but still spendy) $2,095.
2. New Toyota concept car is the ultimate SUV RVing vehicle
Toyota just released info on its latest concept car. It's an SUV called the FT-4X, and Outside magazine called it "an REI store on wheels" and went on to explain:
"The door handles? They're removable water bottles. The radio? It's removable, too, and includes a battery so it can stream Spotify in camp. The center armrest is a North Face sleeping bag, the rearview-mirror-mounted camera is a removable GoPro Hero Session, and the dome light is a removable LED flashlight and lantern."
The rear seats fold down perfectly flat, and the vehicle's boxy interior looks very roomy and reminiscent of a Honda Element.
The SUV has a lot of other interesting little features, and you can read about them all over at Outside. Here's a picture gallery (all photos from Toyota):
3. The Camperbox car bed
I'm not so sure about this one. It's a current Kickstarter project and is basically a pre-made bed that you can insert into the back of your SUV, car, van, etc.: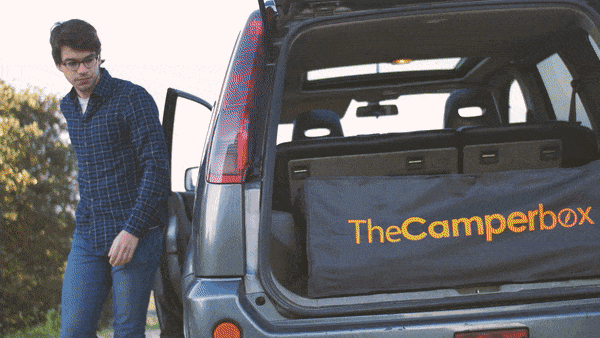 First off, it's relatively expensive at $157. Second, the vehicle in the GIF above shows a rear cargo area that's already flat. You could just roll out your sleeping pad or mattress on the floor itself. I guess the real benefit of something like this would be that it gives you space for your gear to go underneath, but you could easily make something like this out of plywood and 2×4 lumber for $20. Third, if your vehicle does not have a sleeping surface that is already flat enough for something like this to work, then you'd have to prop it up by sticking pieces of wood or something underneath the ends. I dunno, I suppose this could be useful for some people in some situations, but I don't think it's the best solution. You're better off building something that is customizes for your specific vehicle.
---
What are your thoughts on these three little news tidbits?