I cover in the SUV RVing book how I use a small tarp as an awning. It works great in the rain or when the sun is overhead, but it's less useful early or late in the day when the sun is coming at you from the side. I experienced this for the first couple of evenings that I was in Jackson and decided to do something about it. 
I grabbed a second tarp that was the same size as my first one and used several lengths of paracord to attach its top edge to one side of the awning in three places. Then I used three tent stakes to keep the bottom edge of the side tarp down against the ground: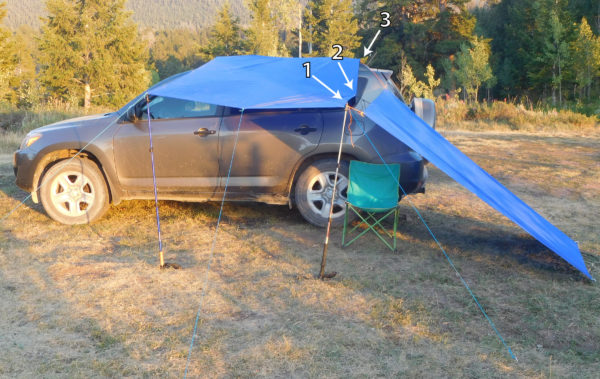 When it was windy, I added additional paracord guy lines from the middle of each side of the side wall tarp down to the ground. You can see this in this photo: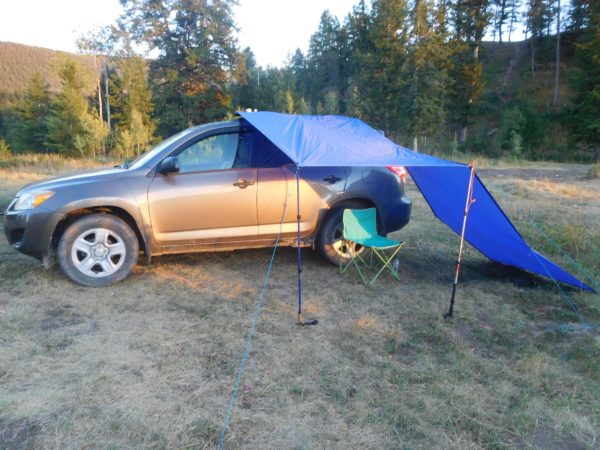 And that's it. Pretty simple, really. I already had these items, but if I didn't, the tarp would have cost about $10, the tent stakes $3 at most, and the paracord a couple of dollars. About $15 total. Not bad!
Here are more pics of the setup: