In chapter 7 of my book, I talk about the simple privacy "tent" that I take showers inside of. It's made from a tarp, some paracord, and a pole. It looks like this when set up: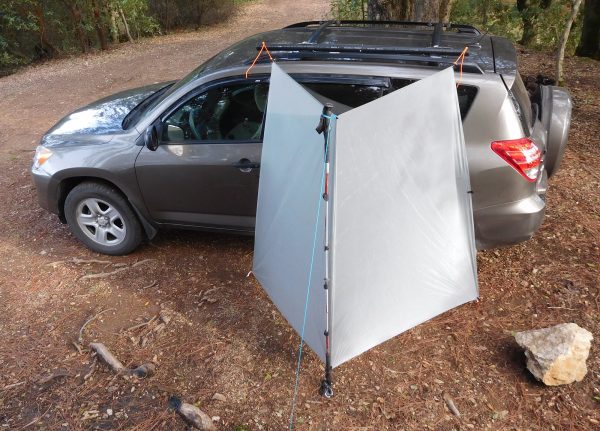 This kind of thing can be set up with any kind of pole made for use with tarps (like this, for example; you could probably even use a piece of PVC pipe if you wanted to be super frugal), but I use trekking poles. These kind of look like ski poles but are adjustable/collapsible and made for hiking. I use these to set up my privacy tent because I've already got them, and they keep me from having to have a separate pole for just this one purpose.
To create a tarp pole out of two trekking poles, you need a certain kind of trekking pole. The ones that I use are by Black Diamond, and they incorporate what Black Diamond calls the Flicklock system. Each pole has two of these Flicklock parts, one between each of the three sections of aluminum tubing that make up the pole. To adjust the pole, you flip the Fliplock lever up and can then slide the section below it to make the pole shorter or longer. When you've got the pole or section of pole to the desired length, you flip the lever down to lock everything in place.
The series of photos below shows how to combine the two poles to make one longer one: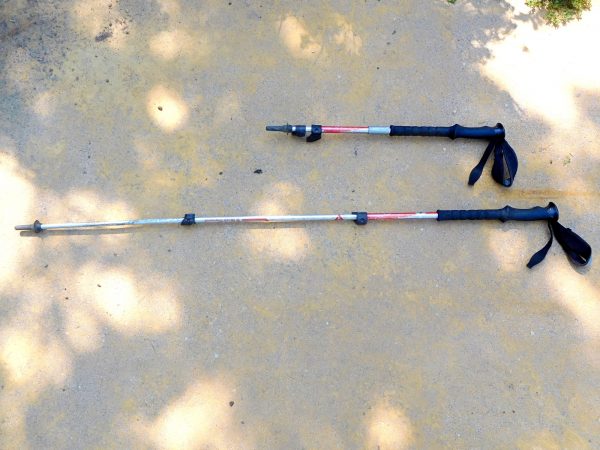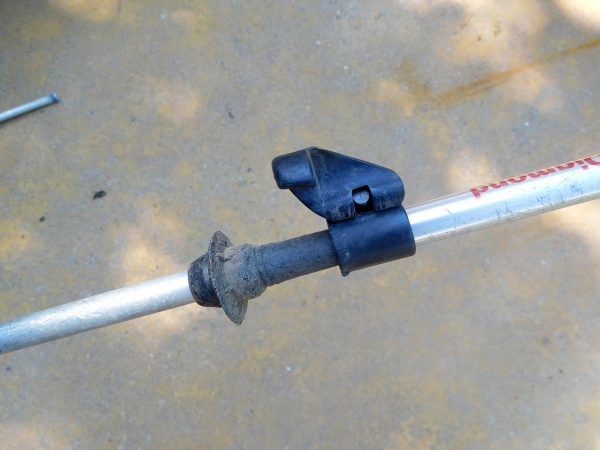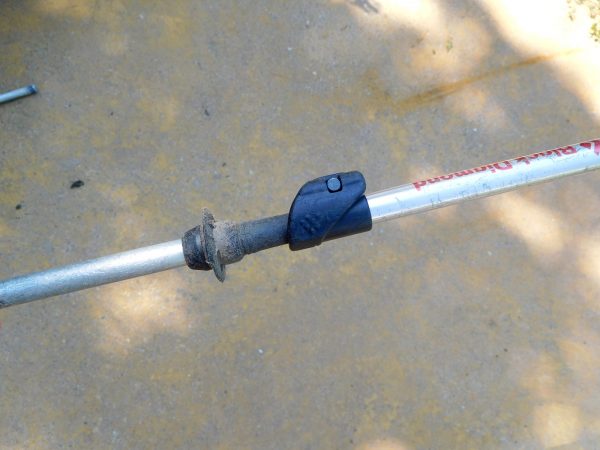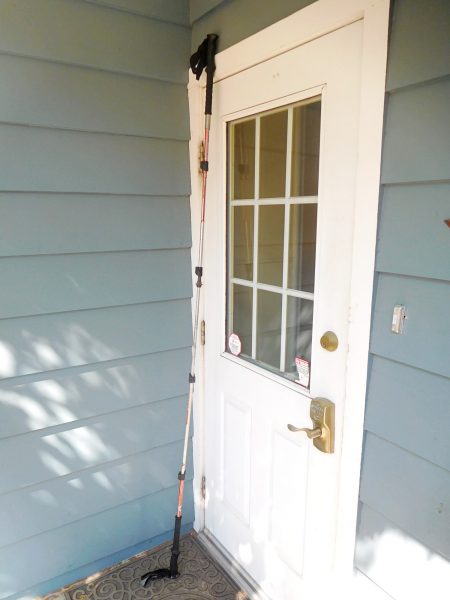 I haven't tried to do this with any other kind of trekking pole other than the Black Diamond ones I have, so this technique or some variation thereof may work with other poles. If nothing else, you could always lash two trekking poles together using a technique like this or this.