I know that not everyone is into hammocking when they're out traveling and camping in their SUVs, but I highly recommend it. I think it provides an unparalleled relaxation experience. One thing I've been fascinated with lately is the idea of being able to hang a hammock without trees, and one way to do that is to get a hitch-mounted hammock stand for the back of your SUV, truck, car, etc.
I've linked to the Blue Ridge Overland Gear Hitchhiker ($290 plus $33 shipping) hammock stand before, but I've recently come across a few more hitch-mounted hammock stands and wanted to share them in case anyone else is as weirdly interested in these things as I am: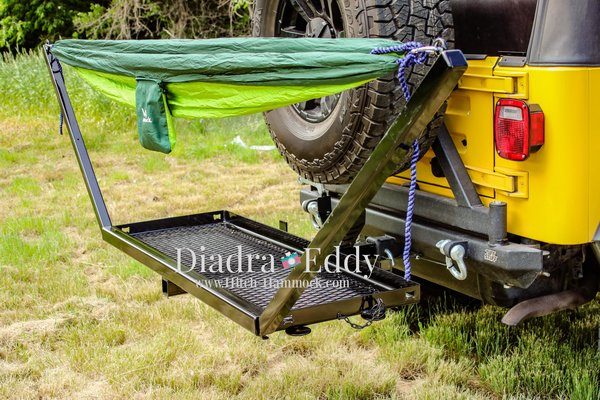 This one is unique in that it also functions as a hitch-mounted cargo basket. If you're into that, this looks like a great option.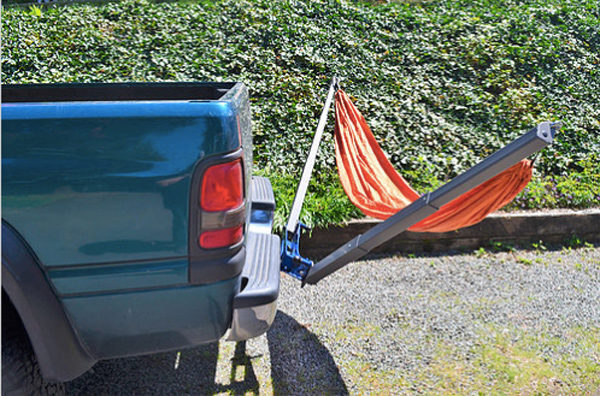 If I had $400 burning a hole in a my pocket, this is the hitch-mounted hammock stand I'd get. With the arms collapsed and folded down, the thing is just 26 inches wide. Very cool design.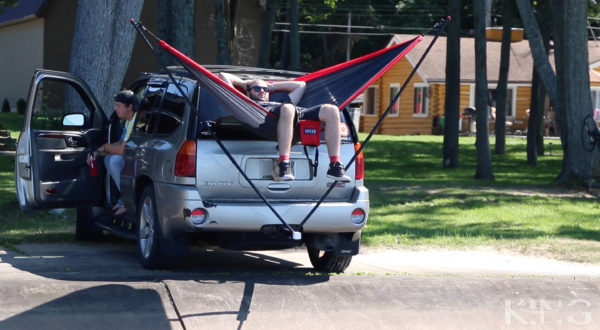 This one is brand new on the market. As you can see, it's a much different design from the others. The good news is that it's cheaper than all the rest. The bad news is that you're really high off the ground when you're in the hammock. Not good if you're injury-prone. As for the $70 shipping price, that's how much I was quoted for shipping to Utah from Michigan, where the Hammock-King is made. It may be more or less depending on where you are. Here's a video showing the Hammock-King in action.